No need to manage each individual order nor constantly check everything.
With BizBox, you can sell internationally right away. No delays.
A custom e-shop for you by us. We do not offer one size fits all solutions.
Need to manage sales for B2C as well as B2B? Or even dropshipping?
We will always have your back. Even after we've completed your e-shop.
Our Satisfied Customers

"
Our decision to swap free e-shop solution for BizBox platform has turned out to be a strategically excellent decision. We especially appreciate the intuitive environment, easy setting of price reductions and sales, possibility to manage customer loyalty programme and, last but not least, pleasant and prompt support. For our first expansion to foreign markets, we couldn't choose a better partner.
"
Edita Smělíková
Marketing Director of Aria Pura

"
We have awesome and long time experience with BizBox team in many different fields of cooperation – from e-shop creation and operation to business development and technical support for our company in different IT projects.
"
David Hama
Sales director of Plastkon

"
We appreciate above all the overall technical solution and fulfillment of our requirements in dealer's e-shops in very short terms together with warm, helpful and quick customer support to all our needs.
"
Milan Walter
B2B sales director in REDA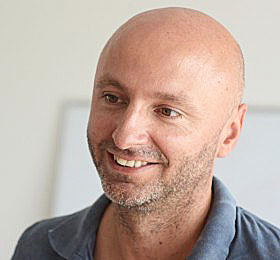 "
I am very glad that we have selected Bizbox as a partner for the Internet part of our sale. Along with a very reliable and configurable platform that helps us automate our processes, we have also acquired very helpuful, professional and prompt support that attends to our requirements and situations which need assistance from the outside.
"
Martin Dokoupil
Co-owner Tierra Verde

"
I have cooperated with BizBox several times and I would not choose another partner anymore. Their e-shop solution provides everything I need for my sales and if I have some special requirement, it is not a problem to add anything to the platform. BizBox does not limit my business, the other way round.
"
Alexander Pavlov
COO of FlameGroup

"
We appreciate a complied analysis of our current web-presentation very much and we are glad we have turned to BizBox. We can recommend it not only for its perfect and proactive approach, but also for its high-quality results.
"
Robert Sobola
Executive director of KGEC Europe, s.r.o.

"
Our cooperation with BizBox mainly includes providing our website presentations and supporting administrative procedures when organizing regular seminars. We esteem the high level of automation of the whole process, even in case of international events from collecting participants' fees up to a wide range of options to adapt our own presentations and payment methods.
"
Lucie Borčická
IS4U Office Manager

"
BizBox has prepared an on-line shop matching my expectations perfectly. It proposed me functions that corresponded to needs of my customers at all points, it was always helpful in solving my questions and eventual problems. Therefore I did not hesitate and turned to it with another web.
"
Adam Krchňáček
Executive director of V.I.P. vína & rumy
Your very own online business
Do you live for what you do? Don't let a low quality* e-shop bring your business down.
* inadequate functions, clutter and outdated appearances, failures, not user-friendly, unresponsive support...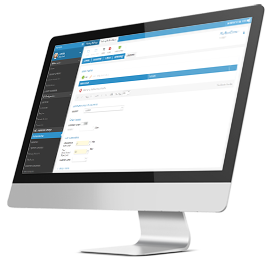 According to your wishes

BizBox does not bind you to the predefined templates. We will prepare whatever you desire. Your site will perfectly suit you and your customers.

You don't have to know how to program

If you are not developers, we will create your web site utterly to your liking. We will not stop caring even at the moment your business attains perfection.

You always have a free hand

Anyone can edit pages in BizBox. At your disposal, you have the WYSIWYG editor, where you can write your own articles, change banners, edit text and communicate with customers.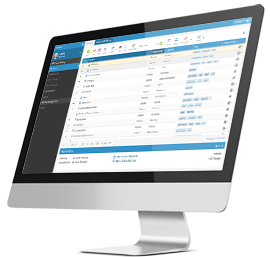 Let them shine

Make it easier to customers to choose! You can present products in many ways – special offers, best sellers, accessories, ... and also use product comparisons.

BizBox knows no limits

We will not limit the number of products sold, nor their nature. Sell goods, software, photos and tickets. Electronic products can be distributed automatically, including any licensing operations.

Link and share

You do not need to manually add products. Your products can be automatically imported to Bizbox... everyday, in order to make your catalog up to date without hassle.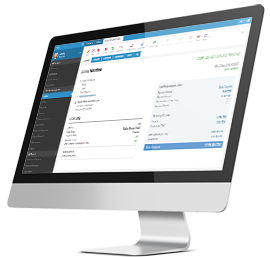 Reliable

We use many payment gateways, so customers can pay you instantly and in complete safety. We follow the latest trends, so that your shop is always one step ahead of the competition.

Pamper your customers

With us you have a detailed view of customers, their orders, and behavior. You have a unique opportunity to show them that you care.

Leave it to BizBox

Your customers do not have to wait for email confirmation of the order and its subsequent payment, because all of this will be automatically sent at the right time. As well as matching payments with the order.
Features you will truly appreciate
Marketing tools, advanced work with SEO
Discounts, vouchers, and campaigns
Automation all the way to production of ERP for managing the production demand
Detailed product settings and work with inventories
Translation Centre for the perfect localization of your site
Connection to a number of payment gateways
Change management, price lists, e-mails and invoices
Powerful sales measurements and creation of stats
All BizBox updates are free
Integration with your systems
Do you also sell to companies?
Complete solutions for B2B sales as well as cooperation with wholesalers.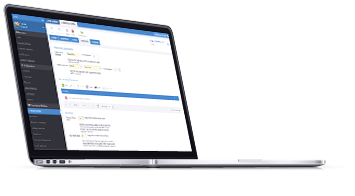 Fully customizable appearance

Just like with B2C e-shops, here you have the store's look completely in your hands. You will finally have a website which meets the needs of you and your customers.

Deliver

Let other e-shops and dealers offer to sell your goods and then view the resulting orders comfortably. Have no concerns regarding Dropshipping with Bizbox.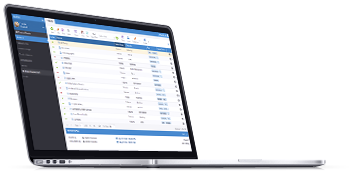 According to customers' wishes

We tailor the product catalog to the needs of your B2B partners so that they fully comply with orders which will be sent quickly and easily.

Full automation is a must

Your product catalog can be taken directly from your product database. Including prices. We can synchronize them several times a day.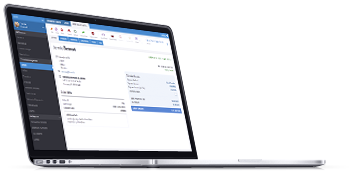 Tentative demand

They don't have to end up like classical orders. Let your partners create a non-binding demand to which you put together offers. If the partners accept, there will no longer be a binding order.

Special prices and sales

For partners, you can set not only special price campaigns and volume discounts, but also different payment methods and terms for supplying. We do not limit you, and you do not have to limit your business.